Features
Design table
for use on lawns, meadows & beaches, with:
Table top milled from an aluminium block
Spirit level
for horizontal alignment integrated in table top
Lawn spike
for piercing into lawn or sandy soil
1 1/4-inch thread
for use on solid ground for standard 3-leg camera tripods
Data
Table top:
Solid aluminium AlMg3, hardened
30 cm x 35 cm x 2.5 cm
1/4 inch thread on underside of table
Table leg:
Aluminium lawn spike AlMg3
26 cm
Warranty:
5 years
🇩🇪 Made in Hamburg, Germany
Weight suba.littlebutler.11 = 1,482 g
A perfect butler - discreet & present
Having a butler is pure luxury - and yet possible!
Conspicuously inconspicuous, discreet and assiduous, he hands you everything you ask him to do.
Our suba.littlebutler.11 doesn't chatter and continues to hold glasses and bottles out to you vertically, even if you have long since slipped into the horizontal.
Sensitive table top - Nonsense
No plywood, no laminate, no plastic - uncompromisingly milled from an aluminium sheet. Then bead-blasted and hardened - it can take a beating.
Material:
Aluminium-magnesium alloy, AlMg3
according to DIN EN AW 5754
www.weltstahl.com/AlMg3
Light, naturally hard material
High resistance to corrosion by salt water or climatic influences
Frequently used in shipbuilding and plant construction
Misalignment - not with us
A hunched meadow, a beach full of dunes?
Yes, there are many reasons why bottles and glasses slide off a sloping tabletop.
Not with the suba.littlebutler - it can be level!
Just look at the spirit level and align.
Ground-breaking or magical ?
It doesn't matter, call it what you like.
We just wanted to give you the most beautiful, practical, lightest, most durable, coolest, most casual and best picnic, park and camping table.
picnic, park and camping table
in the world.
It's just great that we succeeded and that you can have it too!
And what about solid ground?
Not a problem.
The thread in the centre of the table is a
1⁄4-inch, 20-turn UNC thread.
Standard on camera tripods.
www.wikipedia.de/stativgewinde
Simply screw on any camera tripod, adjust the tripod's feet and level the table above the ground.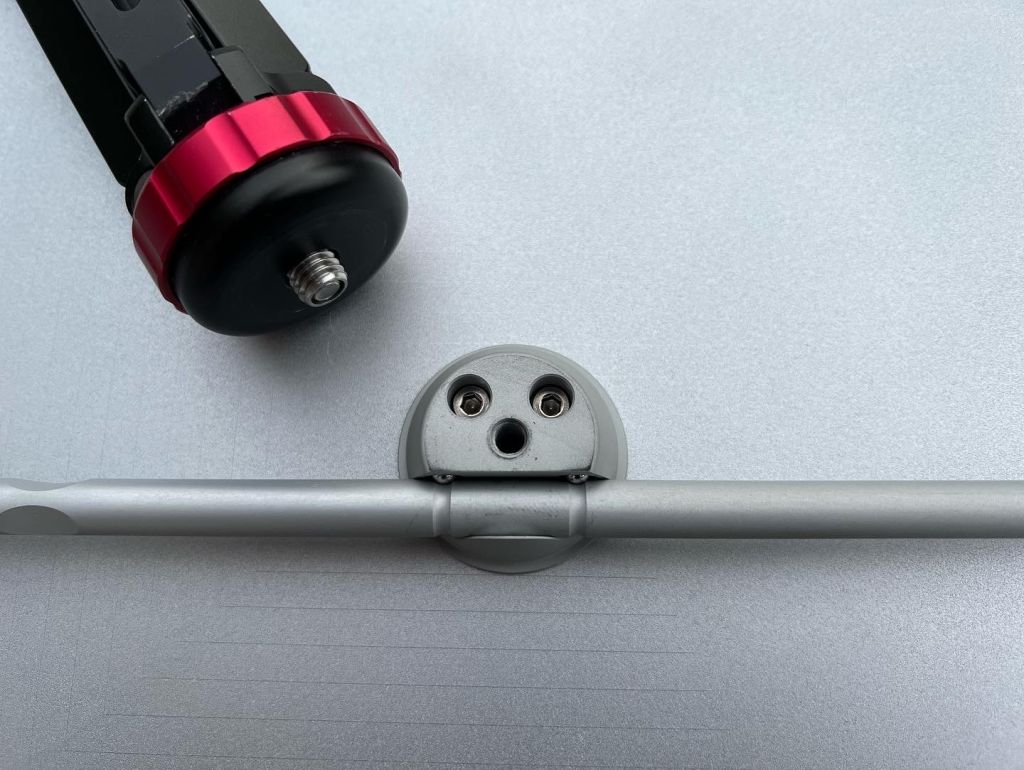 Rasendornaufnahme
mit 1/4 Zoll-Gewinde
in Tischmitte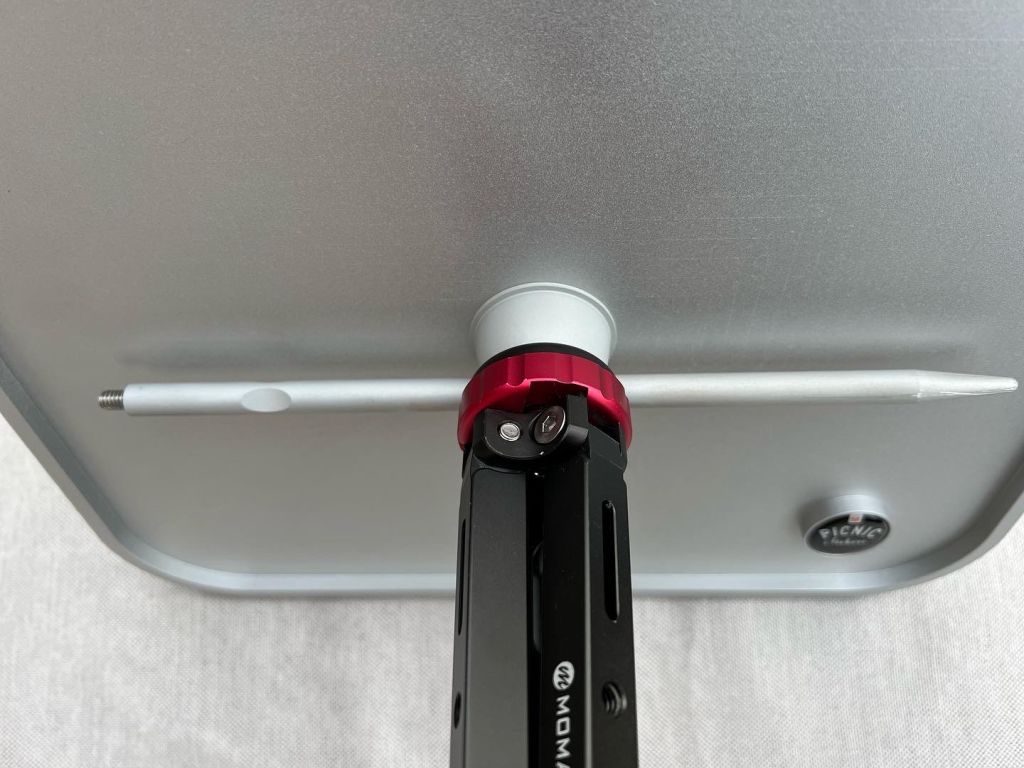 Eingeschraubter Stativkopf
Care
Table top:
Under clear water or with a little washing-up liquid
Table underside spike holder:
Under clear water or with a little washing-up liquid
Blow out internal thread, keep free of sand and dirt
Lawn spike:
Under clear water or with a little washing-up liquid
Keep external thread free of sand
Sustainability
We pay special attention to sustainability, our own and that of our suppliers.
We repair when something breaks,
You can reorder parts if they are lost.
Repair:
Spirit level
Table underside mandrel support
Repurchase:
Table top
Grass spike
Spirit level