suba.backrest.33 - backrest.33
Modell.33 Overview
seat cushion mit 3-grade heating function
Heating capacity, depending on heating grade, between 3-5 hours
foldable seat cushion
folding magnets support the folding mechanism
Data
weight 99 oz (2.800 g)
Dimensions 47,2" * 41,3" (120 cm x 105 cm)
marine-grade outer face
under fabric made from sailing material Oberstoff in
Made in Hamburg, Germany
More information Verarbeitung und Qualität
Who wants to set a chair on their picnic blanket?
So we came up a different solution and developed our outstanding SUBA back rest. No more sitting on the hard ground any more! The upholstered back rest will comfort you wherever you are - beach, grass or open air concert.
And the fantastic integrated seat heater will make it even more cozy and snug.
Just choose one of the 3 heating grades that you'll find on the back side. A USB-Powerbank (10.000 mAh) that's zipped on provides more than enough power to sit comfortably and warm for 4-6 hours.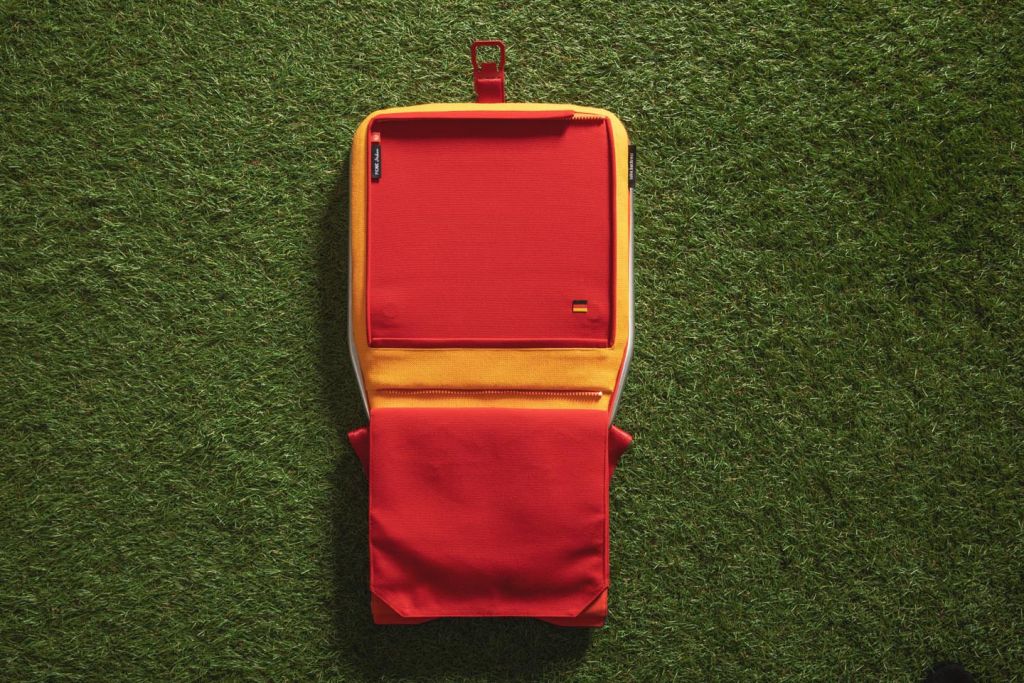 Vorderseite
Zusammengelegte suba.backrest.33.yellow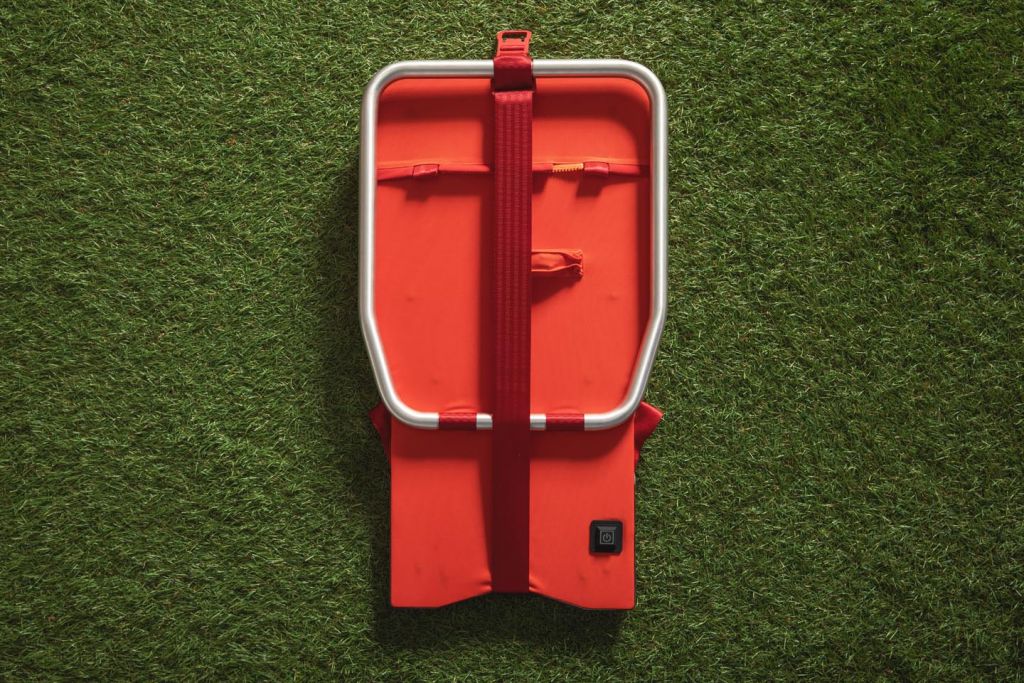 Rückseite
Zusammengelegte suba.backrest.33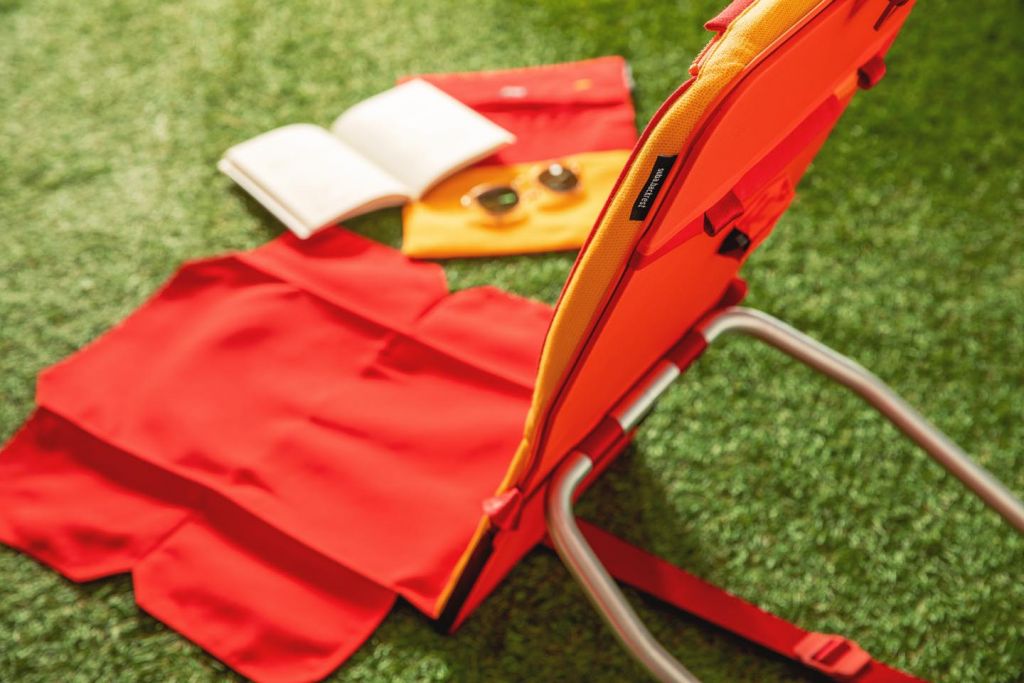 Rückseite
Aufgeklappte suba.backrest.33.yellow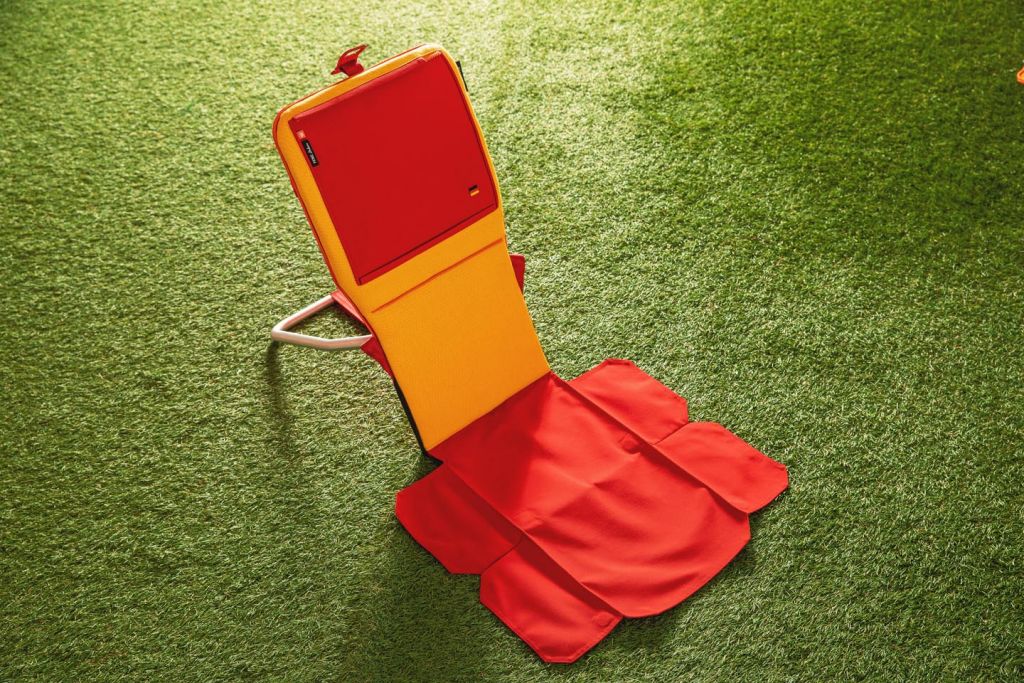 Vorderseite
Aufgeklappte suba.backrest.33.yellow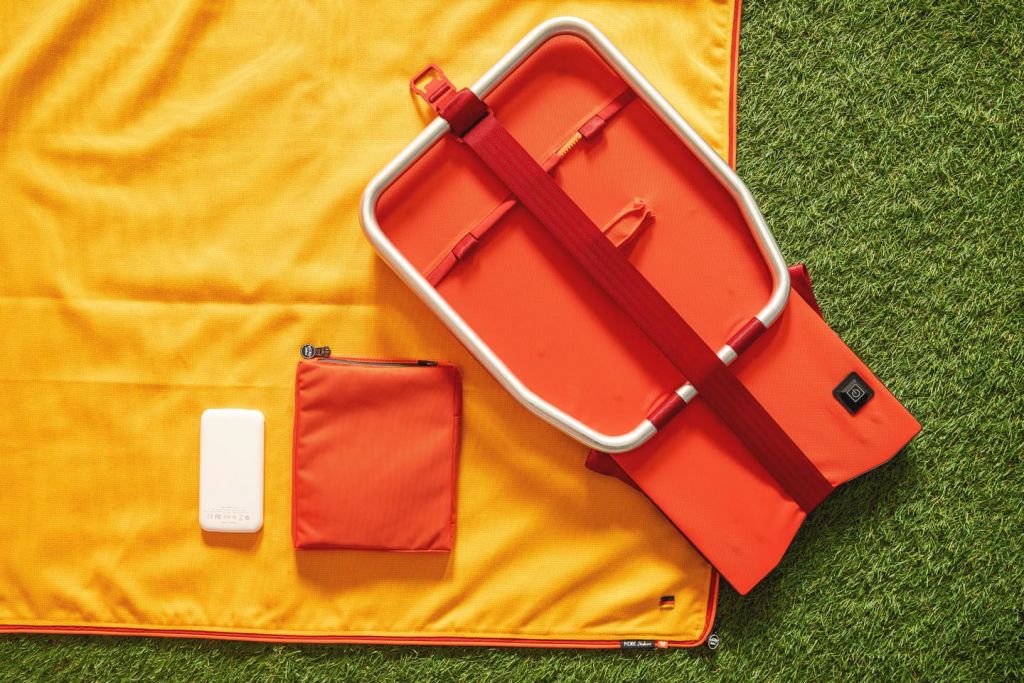 Rückseite
Links Powerbank zur Stromversorgung der Heizfläche
Mitte Tasche zum Anzippen an die Rückenlehne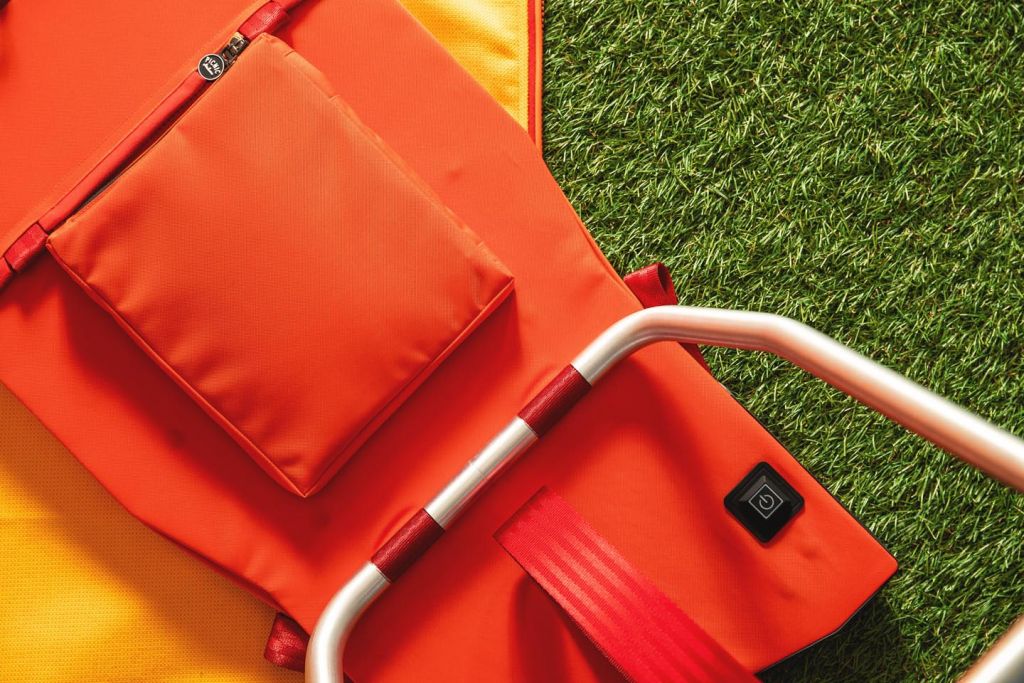 Rückseite
An die Rückenlehne angezippte Stromtasche (Powerbank in der Tasche)
Rechts der Schalter für die Heizung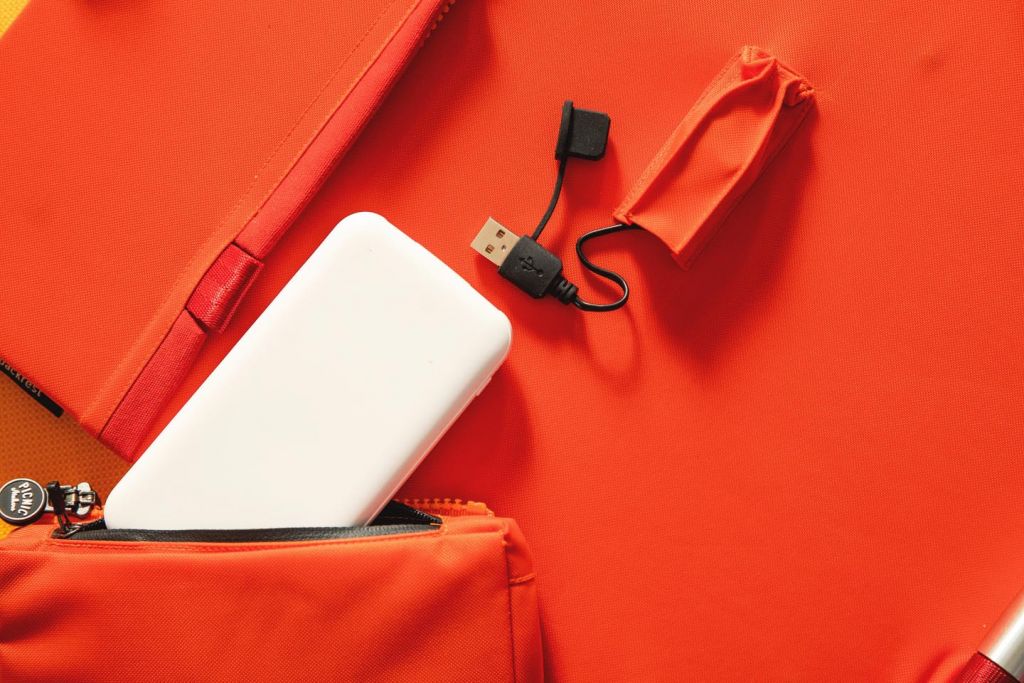 Powerbank in ihrer Tasche
Feuchtigkeitsgeschützter USB-Anschluß im Rücken
Instead of using heavy steel pipes, we bend our elegant back rest frame from a 0,8" (20 mm) brushed aluminum pipe into the desired shape by using an extensive process.
For easy transport, just fold it up. Our bottle opener double functions and locks it in place. The included hook provides a space saving and uncomplicated hanging place for the back rest.
Use the loops and ties to attach shoulder- or transport straps.
Our soft, shiny loops and ties are manufactured and dyed exclusively for SUBA, made from certified German safety belt makers, which guarantees the highest toughness with minimal stretching and a decade long life span.